We have completed another of our LARX CARBON-FILM.COM heating system realizations, this time in a complete reconstruction of a cozy family house near Tábor.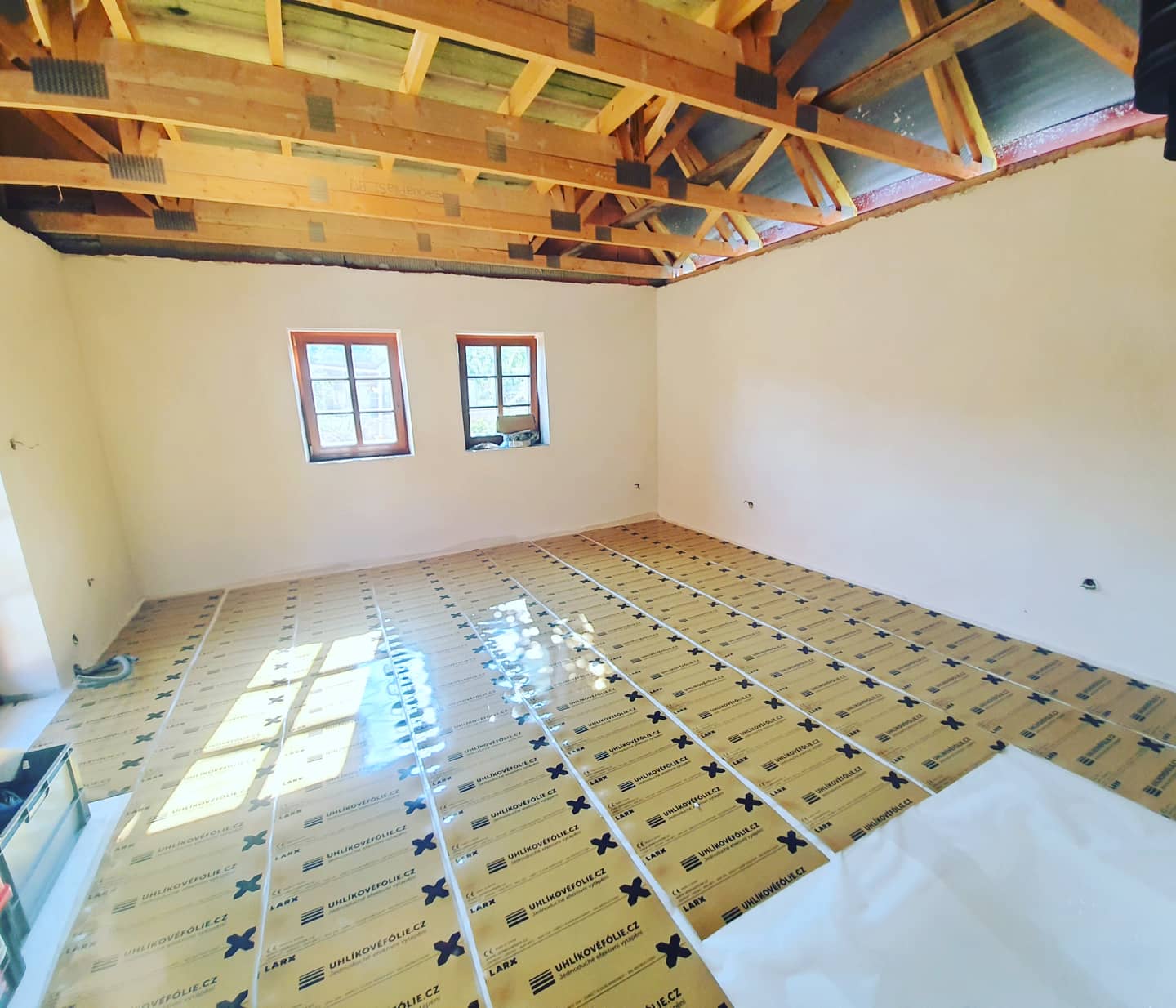 Heating film is a versatile heat source that is suitable for all types of new buildings and renovations. This time we implemented the LARX CARBON-FILM.COM heating system during the reconstruction of a family house near Tabor in South Bohemia. The building was excellently prepared for the installation of the heating system and we did not encounter a single problem during the implementation.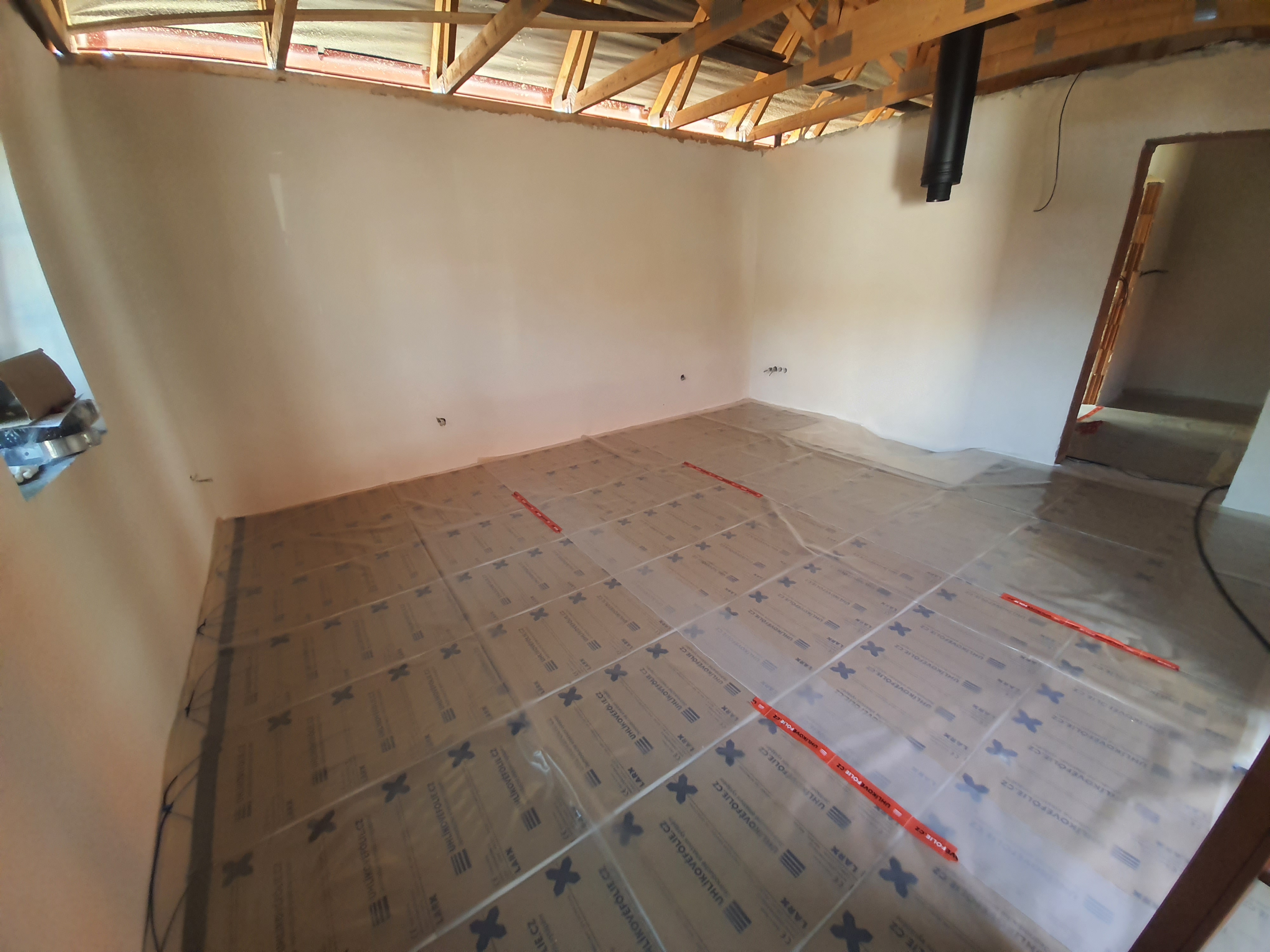 In total, we installed over 65 m² of our LARX durable carbon heating film in the new building, divided into 7 heating circuits. Our LARX Wi-Fi thermostats were chosen to remotely control the heating system, which when connected to a WiFi network allows all thermostats to be clearly and conveniently controlled via our mobile app.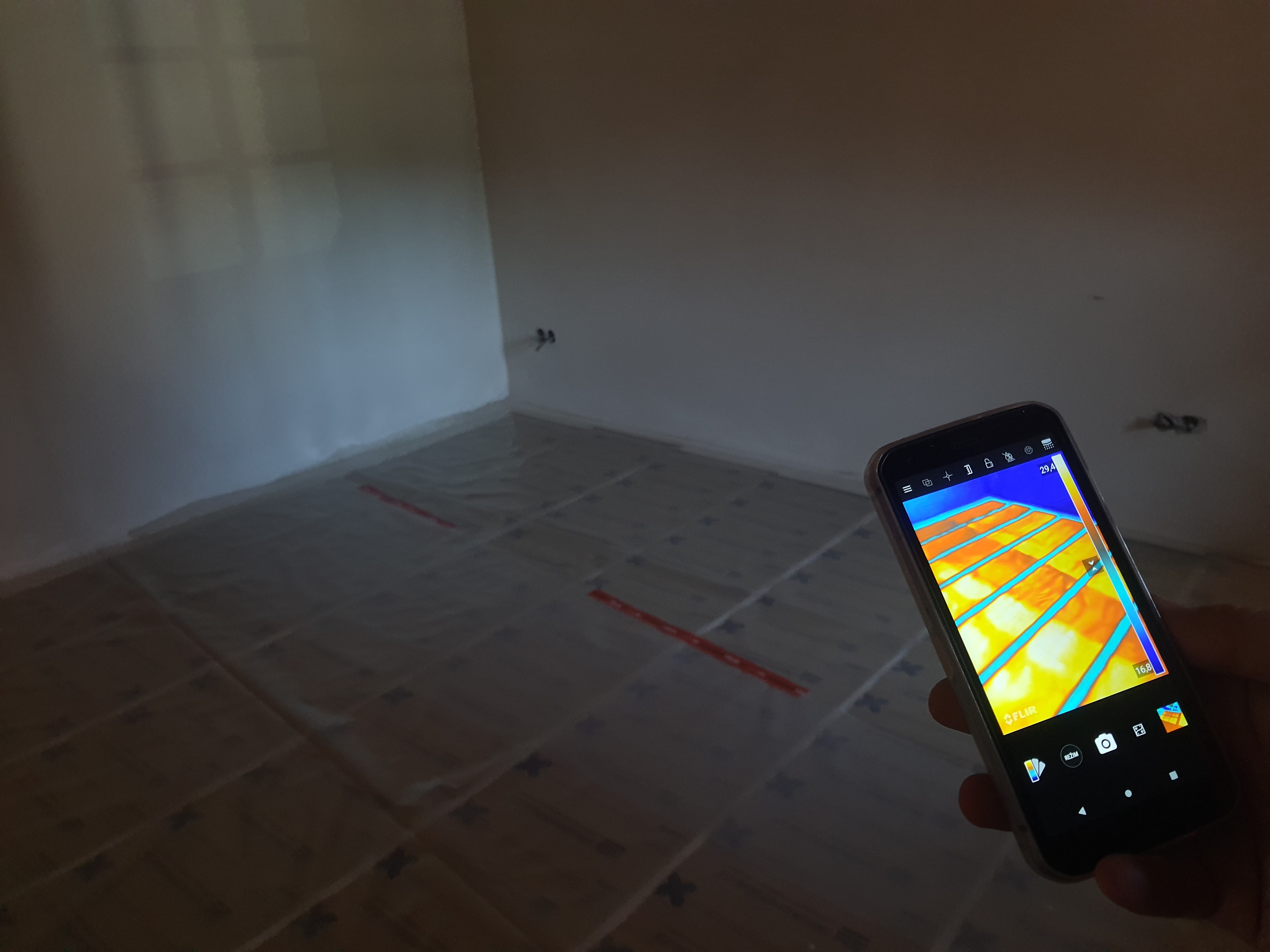 Are you interested in the LARX CARBON-FILM.COM heating system? Do not hesitate to send us your project via the contact form and together we will find a suitable solution.