Underfloor heating systems are nowadays the most frequently chosen heating method for new buildings. Thanks to the heat from your feet, you get a unique thermal comfort that no other heating method can offer.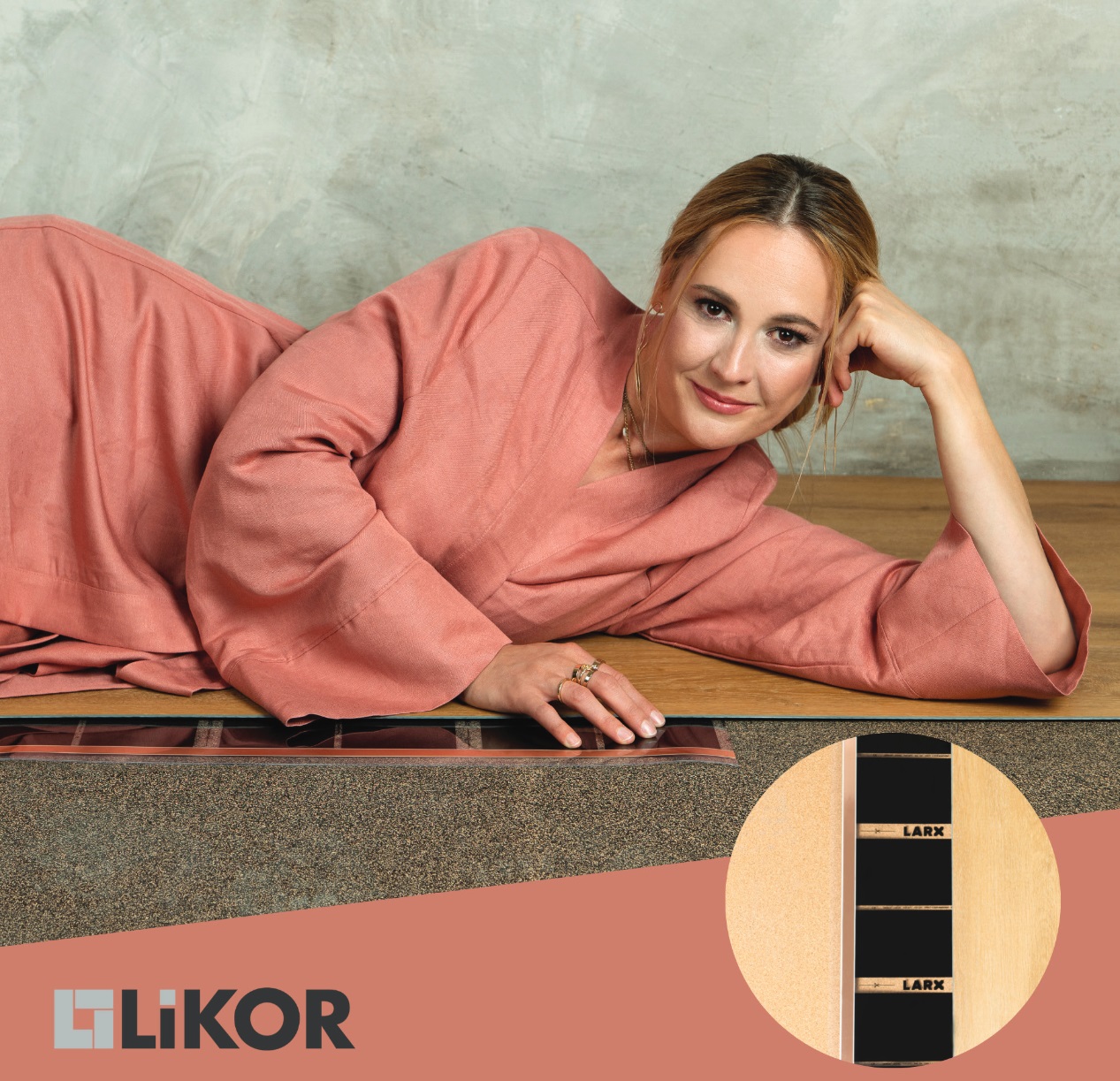 The suitability of the floor covering for installation on heating film is a topic that follows us every working day. We strive to offer our customers a comprehensive service to ensure that the heating film provide maximum comfort and well-being in their property. The floor covering has a huge impact on the underfloor heating system. This was one of the reasons why we had our heating carbon films academically tested in combination with their recommended floor composition in cooperation with our long-standing partner Likor.
Cork pads are included in floors or are commonly used in combination with rubber recyclate to attenuate noise and reduce heat loss in heating film. The 5 mm rubber cork backing is one of the layers that passed the test. The LARX carbon film is easy to install on top of it and is designed to be placed directly under the flooring. As a final layer, COREtec ProPlus 5 mm and COREtec 8 mm flooring was tested.
In cooperation with the Wood Research and Development Institute represented by Ing. Mark Polášek, Ph.D., this composition was tested and verified as usable and suitable for the construction of floors in buildings for permanent residence of people. An article about the testing of heating film with cork floors was published in the September issue of the professional magazine Podlahy Profi.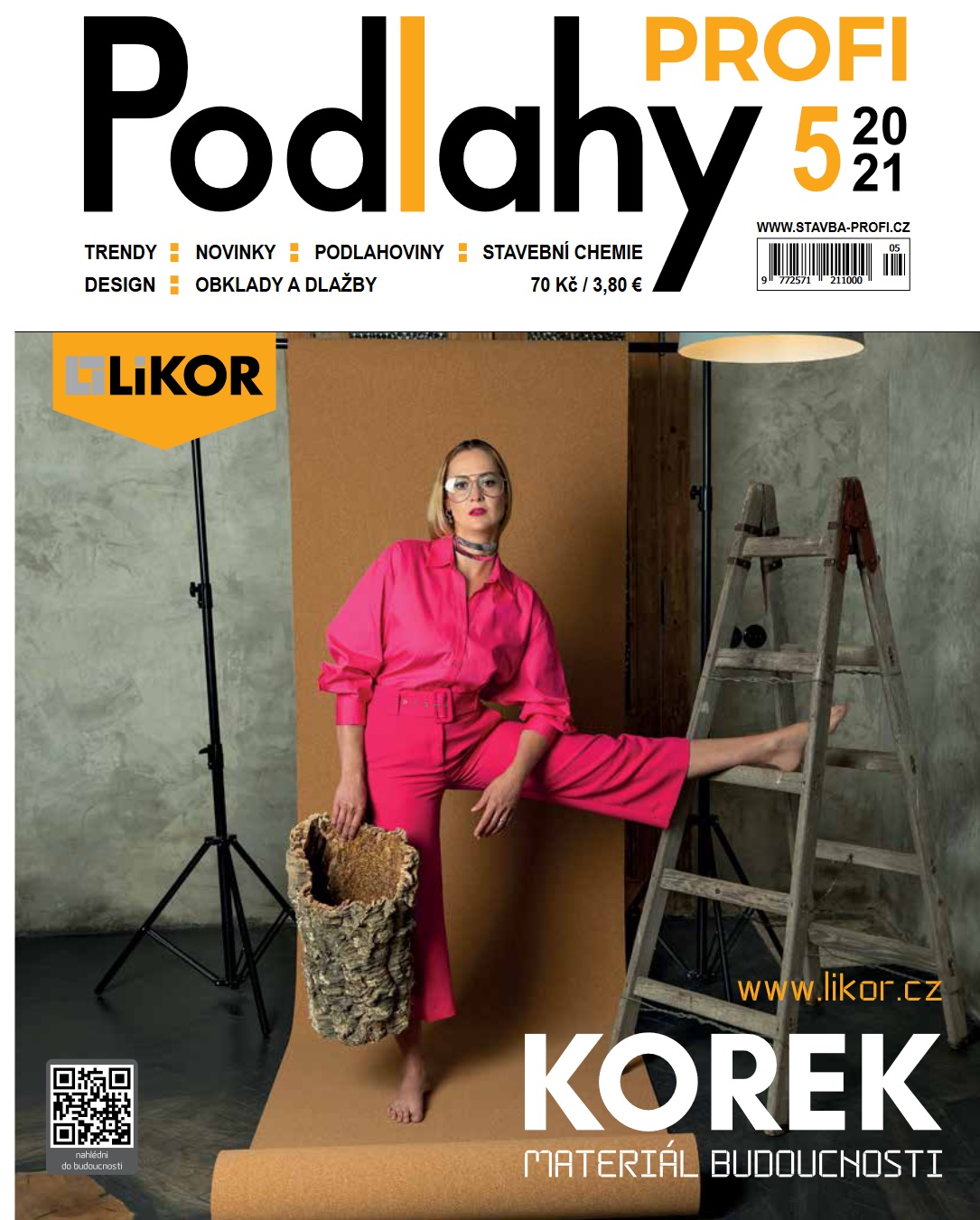 COREtec is a rigid floating vinyl flooring with integrated cork backing from USFloors. It brings stunning style, design and comfort to any space. The quality vinyl flooring from US brand COREtec is 100% waterproof due to its composite core and extremely stable due to its multi-layer composition. With an integrated cork backing, they reduce noise by up to 20 dB.
Likor has been operating on the Czech flooring market for more than 30 years. It focuses on sales, distribution and implementation of floor coverings. Floor coverings include cork, wood, vinyl and laminate flooring, construction chemicals and necessary accessories.
Installation directly under floating floor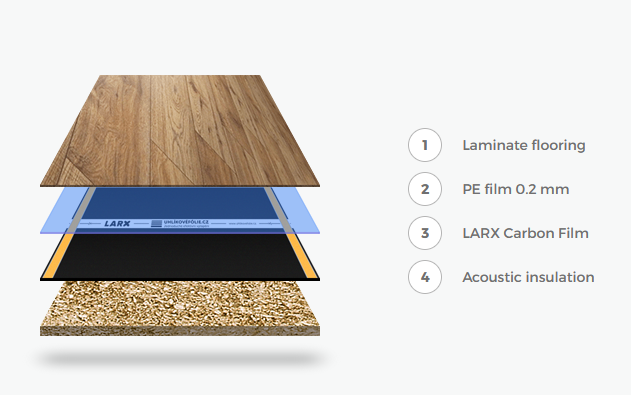 In modern, well-insulated houses, carbon film is installed directly under the floor covering. The condition is that it must be folded (click system). This heating system has excellent dynamics, a fast rise and practically cannot overheat the room. In rooms where a floor other than a stacked floor is planned (bathroom, corridor, etc.), the installation of a carbon film under the screed or floorboard is used. It is not possible to glue any floor covering directly onto the heating film.
When installed directly under the stacked roofing, the carbon film is anchored into the step insulation layer. Channels are cut into the insulation boards for cable routing to ensure that the area for laying the stacked flooring is level, without any protrusions. The heating film shall be covered with a 0,2 mm thick layer of PE covering foil. After that, the stacked flooring is assembled without restrictions, so the procedure is the same as if the heating film was not there.
Are you unsure about the floor composition of your building in relation to the LARX CARBON-FILM.COM heating system? Do not hesitate to contact us, we will be happy to find a suitable solution for you in cooperation with Likor.