In today's post, we want to introduce you to the construction of an above-standard family house, in which we have installed smart heating, security and IT technologies as part of our LARX package.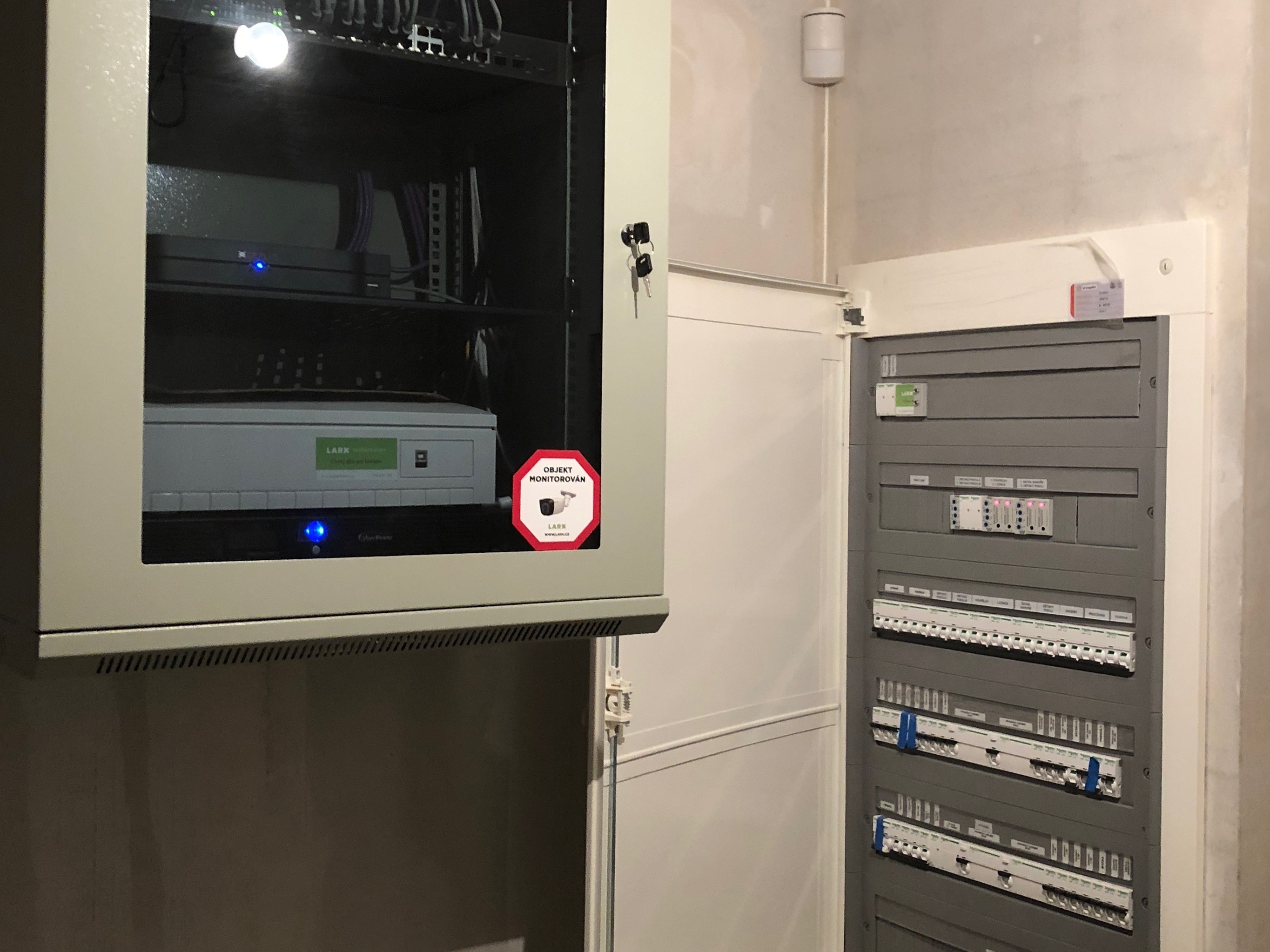 Our goal is to provide the customer with technologies exactly tailored to his requirements and needs – in a package where the individual technologies are in symbiosis.
This is also the case of this project of a prefabricated wooden building in the eastern part of Prague. The customer turned to us during the project study with the idea of ​​a family house with modern technologies, which will not be a complication for him, but housing will be more pleasant and of better quality thanks to them. Together we then designed a heating solution and project with our smart system LARX CARBON-FILM.COM.
The family house was built by the company RD Rýmařov s.r.o., with which we cooperated on the project from the very beginning. The advantage of our heating system is its variability. It is suitable for both classic "wet" and prefabricated "dry" construction and always meets the highest demands for comfort. Although it is a wooden building, a solution with anhydrite floors was used.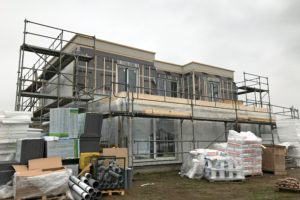 For heating control, we chose a cooperating combination of two systems. The basic requirement was remote control. In the main large living room, we have installed the smart Nest thermostat, popular all over the world for its design, simplicity and especially the smart adaptation of the temperature according to the user's behavior.
We control other rooms with the Jablotron 100 system, which, thanks to its sophisticated mobile application, also enables remote control. Our unique solution is a way to monitor electricity consumption using the SigFox IoT network. A natural part is the Jablotron security system, thanks to which the customer has an overview of his house from anywhere.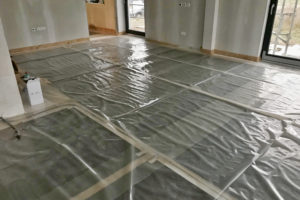 As part of our package, we also solved IT technologies for the customer – internet, Wi-Fi and a camera system with a cloud and an application. Everything, of course, smartly, with maximum regard for friendliness and comfort for our customer.
Are you interested not only in a smart heating system, but also in our other technologies? Contact us for tailor-made solutions.