Carbon foils, and especially our smart heating system LARX CARBON-FILM.COM, are becoming increasingly popular in developer construction.
We are currently finalizing a heating project of an apartment building in Hostivař. It is a new building – twelve residential units in a luxurious design.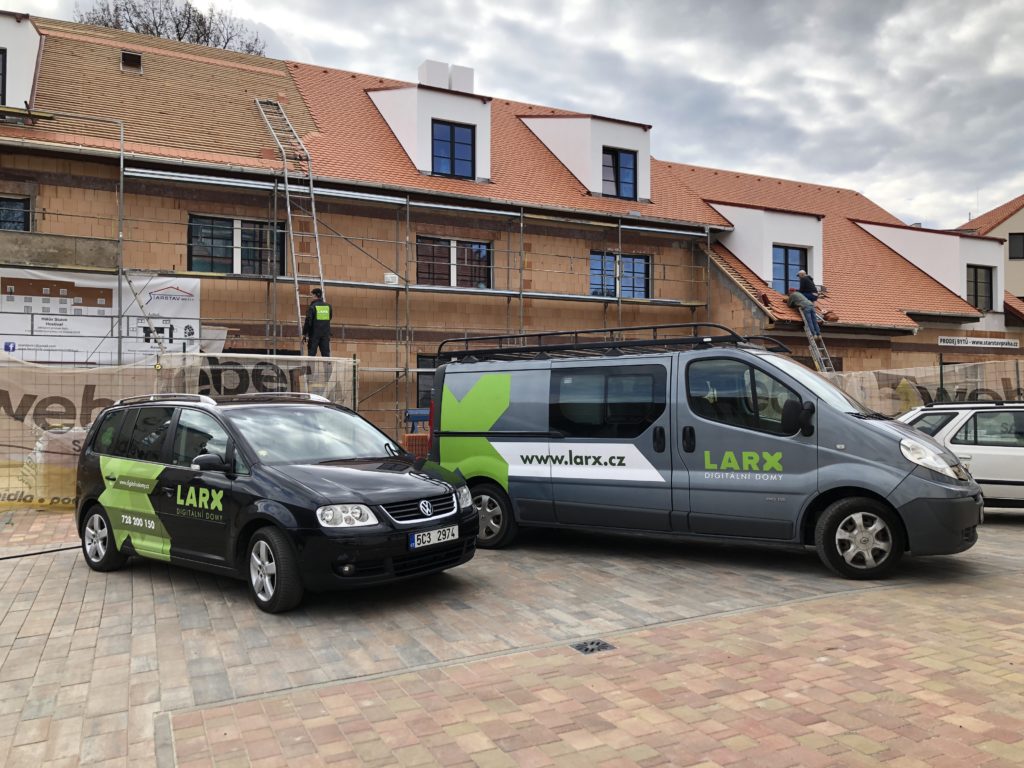 Conditions in developer construction are becoming more and more demanding. The construction process is accelerating, there is an effort to maximize the efficiency of both construction and housing. Every inch of living space is valued.
It is precisely for these conditions that our floor heating system with carbon film is ideal. Compared to other systems (hot water – gas, heat pumps, etc.), the LARX CARBON-FILM.COM system has the shortest implementation time. The developer will also appreciate the high durability of our own carbon foils, directly designed for demanding construction conditions and screeding.
The apartment building in Prague – Hostivař was built of thermal insulation masonry and does not have a basement. The apartments are on the ground floor, first floor, and in the attic of the gable roof. This was possible by minimizing the necessary technical background. Carbon foils are a local heating system, all the necessary equipment is located in the residential cabinet (and a thermostat in the room). Therefore, the heating does not need a technical room, it is completely space-saving.
The heat transfer coefficient of the perimeter masonry is 0.16 W / m2K, it is a well-insulated building. In collaboration with other professions, we have designed such a performance and placement of films that the heat loss of the building is covered and the underfloor heating is comfortable for the user.
The regulation is always performed by a thermostat in each circuit (usually in each room), based on the user's request, according to the room and floor temperature sensors. It is essential for any regulation that it is simple, clear and user-friendly. At present, the option of remote control is a clear choice.
For these requirements, together with the developer, we chose the Jablotron 100 system as the optimal control, which combines heating, security and control of other devices (such as water heating) into one mobile application. Of course, there is a classic thermostat and control on the wall for conservative users. The LARX CARBON-FILM.COM heating system and Jablotron regulation solve the complete heating of an apartment building, no other heat source is needed.